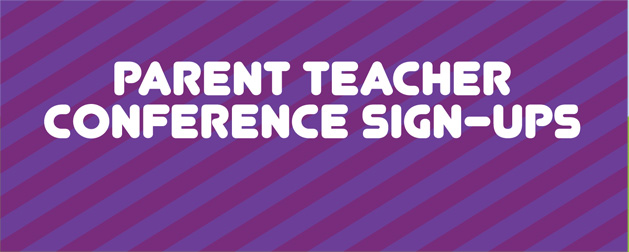 It is time for our annual parent-teacher conferences! These conferences are a great way for teachers to receive feedback from parents and for parents to learn more about their children's progress.
Sign up for a conference here:
Note: Each family only needs to sign up for one appointment. Appointments are available from Nov. 8th to Nov. 22nd.